Rishi Gil
|
Management Consultant
Fluidmojo is a management consultant based out of Singapore. The company helps scale both enterprises and startups by enabling evolution, endurance and expansion being a strategic, creative, and technology partner.
To fuel entities in their journey of transformation to smart enterprises FluidMojo aligns the people, the process and the system by crafting people-centric experiences, carving process oriented practices, and integrating sustainable systemic solutions.
Key Objectives
To power up the efficiency of the security workforce through effective digitization. The goal was to acquire better productivity by managing all the resources and workflow through a single platform.
The following were the key objectives:
Streamlined Management Security Workforce Operations.

Implementation of Scheduling and Attendance Managements.

System compliant to PLRD SAGE and MOM Guidelines.

Execute training and appraisal Management.

Procure A grade in PLRD SAGE.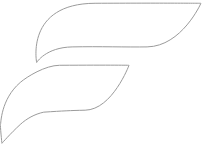 Requirements
To power up the efficiency of the security workforce through effective digitization. The goal was to acquire better productivity by managing all the resources and workflow through a single platform.
Challanges
Owing to the dependency on intensive manpower and failure in adopting effective digitization, the organization faced a lot of issues concerned with proper tracking and monitoring of manpower, resources, and workflow. The organization depended vastly on manual surveillance which was not only exhaustive and slow but also resulted in skewed observations.
With the dated system in place, they found it very difficult to tap business opportunities as a lot of time and manpower got consumed in intensive supervision tasks, work management, incident management, attendance management, and payroll management.
Finally, they tried to resolve the issues with the help of an HR management system, but failed to automate the entire business process and meet organizational requirements.
Now the challenge was to build a unified system that could offer seamless digital transformation at every stage of a business process.
Firstly, the tool should be able to provide an end-to-end optimization of resources and digitalize surveillance to reduce intensive use of manpower and mitigate resource restrictions.
Secondly, it should be able to promote easy integration of services to enable service portability and improve response speed and quality.
Finally, the solution should be able to provide robust insights supported by advanced analytical technologyto help them leverage business opportunities and maximize productivity.
"
The quest for a dedicated
one-stop-solution led the
organization to approach appzouk.
Solution: Xone System, a unified security
workforce management system
Appzouk was able to design a fully functional solution, Xone System, to help the company overcome challenges.
"
Xone System is a unified security workforce management system that seamlessly streamlines security agency operations by addressing and resolving specific pain points.
The solution was custom-built to promote workforce management, operations management, account management, employee e-portal, visitor management, web intercom, patrolling management, and data analytics, in order to bring the best results.
Xone system was built in such a way that it also automates HR activities like onboarding, offboarding, appraisal management, payroll management, project planning, onsite attendance, incident, and compliance reporting in order to secure a good position in PLRD grading.
Here is how Xone System as a platform enabled Digital Transformation making it a leap year ahead compared to the previous system:
Resource Planning.

SLA compliance.

Automation of attendance, payroll calculation.
Mobile access to work assignment and reporting.

Tracking and management of patrol activities, resources, routes, and documentation.

Real-time tracking, reporting, and communications.

Visibility and management of multiple sites remotely.
Visitor Registration for controlled facility access.

Faster Registration and Improved flow of visitors.

Self-service automation to reduce over-dependence on manpower.

Visitor Pattern Analysis.

Elimination of Data Inaccuracy.
Centralized surveillance and streamlined decision making supported by mobile response teams to cover multiple areas and facilities.

Security manpower optimization to enclose more buildings.

Scalable Business Model.

Quicker responses to ground incidents.
Results
Switching to a digitally transformed workplace helped the agency attain operational efficiency par expectations. They have been able to increase productivity, leverage resources the right way, and save oodles of precious time.
The manpower that was once delegated to inaccurate supervision can now be assigned with relevant tasks. The workforce tasks can be tracked and managed in real-time with the support of data analytics, thus eliminating even the least scope of miscommunication or misinterpretations.
Moreover, the agency has been able to avoid all dilemmas concerning task assignment as the workflow is very much streamlined now, thereby keeping everybody on the same page. That's not all. The solution helps every task, inspection, and even patrolling management to be carried out in strict compliance with PLRD and MOM regulations.
Above all, the security workforce platform was able to uplift its standards due to which it attained the much coveted A-grade, which is the highest grade given for security agencies in Singapore for their operational excellence.
Key Benefits
The client leveraged quite a number of advantages offered by the digital solution, which ultimately helped them acquire the following outcomes:
The digital attendance clocking supported by facial recognition and geofencing has been saving 8 hours/day for the enterprise.

One resource/project/shift is being saved, thanks to web intercom for manless stations.

Resource planning and SLA Management is helping the organization save 20 hours/week.

Automated payroll calculation is minimizing human errors to a bare minimum, thereby saving 250 hours/month.